Graphite powder plant
Graphite application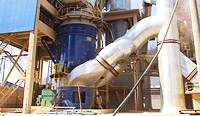 Graphite is an excellent thermal and electrical conductor. The high melting point of graphite, in absence of oxygen, 3,500° C, makes it suitable for a number of refractory applications. Excellent acid resistance and general chemical inertness make its use ideal in acid environments and other chemical applications. Graphite fibers—drawn from organic precursors, such as rayon, polyacrilonitrile and tar-pitch—are used as the reinforcing components in polymer composites.
Graphite powder equipments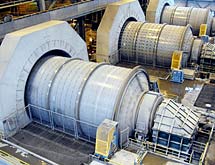 Ball Mill : Graphite Ball mill is mainly used to grind the clinker and raw materials in graphite industry and also can be applied in metallurgy, chemical, electric power and other industries to grind all kinds of ores .Graphite Ball mill is not only suitable for over-flow grinding, but also applicable for cyclic close-flow grinding together with powder collector.
Raymond Mill : Raymond Mill is suitable for producing graphite powder, which is widely used in the raw materials that Moh's hardness degree is below 7, humidity is in 6%, and non-flammable non-explosive minerals. The final product size is adjustable as required in the range of 100-325 meshes.
Hammer mill : Hammer mills are widely used in metallurgy, mining, chemical, graphite powder manufacturing, coal gangue, construction, sand, refractory material, ceramic and other industrial and mining enterprises, engaged in breaking and crushing the material in the operation. It is mainly suitable for crushing various soft and hard ore. whose compression strength is not higher than 320MPa (MPa).
Besides those equipments, we also provide others graphite grinding plants, if you have any inquiry, please contact us.