Quartz pulverizer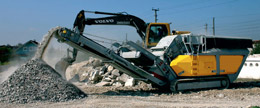 SBM Mobile Crusher plant will do better in open pit mining by eliminating obstacles caused by location, environment, and foundation configuration. Especially the Mobile Jaw Crusher plant is better for hard rocks crushing (such as taconite, quartz, dark rock, corundum, Silicon carbide and quartzite, etc.) since its jaw crusher has been widely applied for primary hard rock crushing.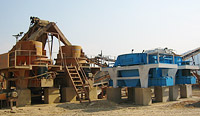 PCL vertical shaft impact crusher is widely used in all kinds of minerals,quartz, cement, refractory material, carborundum grain, glass raw material, construction sand, and all kinds of metallurgy slag, especially carborundum, sintered bauxite, magnesite, such materials are with features of very hard. Sand Making Machine plays an important role in crushing minerals into pieces.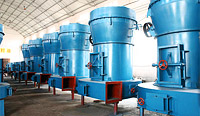 The structure of raymond mill (Raymond pulverizer) from SBM Machiney is getting perfect by low consumption, low investment, environment friendly, small occupation area, and more efficient than the traditional industrial grinding mill.
Raymond mill is mainly applied to the powder processing of mineral products in quartz grinding industry.