Clinker manufacturing plant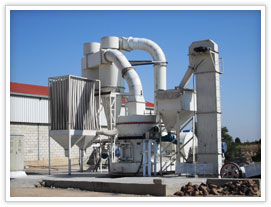 Clinker grinding refers to material grinding into a fine powder forces.it, bumps, extrusion process, grinding effect. On the one hand, clinker grinding is the last step of cement production process. Therefore, cement griding system control, relates directly to cement product quality, yield, and cost. On the other hand, fenmo cement is the most energy consumption step. So, choose the high quality clinker grinding is very important is to improve the company's economic benefit.
Clinker manufacturing plant
We are engaged in the manufacture and cement clinker grinding factory is integrating industrial and standard manufacturing supply. These clinker grinding factory is appreciated its superior performance and longer working in customers in life. In addition, customers can use competitive price in the cement clinker grinding factory.
In the cement industry design and cement griding stood the situation of the construction of the take many new features. Although most cement clinker production line is set up near mine, most fenmo cement factory established various prefectures, the nearby sales market and greatly reduces the transportation cost. Judging from the current, fenmo cement factory is the deepening development to large-scale, with separate deliberation materials grinding.